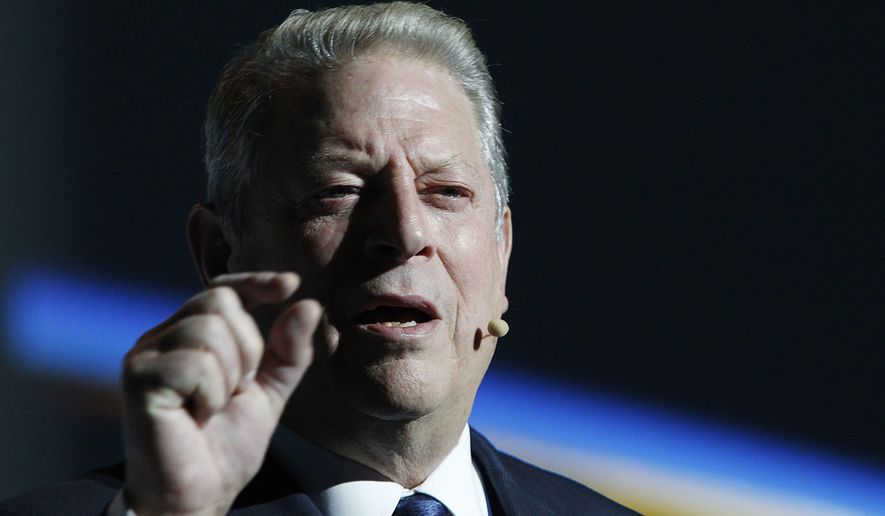 This is a leftist propaganda assault against American school children led by a former U.S. Senator and Vice President.
More than a dozen progressive advocacy groups, including one headed by former Vice President Al Gore, are encouraging students to skip school Friday in the name of climate change.

The Climate Reality Project, founded and chaired by Mr. Gore, has thrown its support behind the Youth Climate Strike, a one-day walk-out aimed at drumming up support for "radical legislative action," including the Green New Deal.

"They've had enough. And no wonder – it's their future on the line. So if adults aren't going to act on their own, young people will make them," said Climate Reality Project in a Tuesday statement.

Thousands of students worldwide are expected to walk out of class for the Friday protest, much as U.S. children and teens did last year for the National School Walkout on gun control, spurred by the deadly Feb. 14 shooting at Marjory Stoneman Douglas High School in Parkland, Florida.

Other advocacy groups supporting the walk-out include the Sierra Club, 350.org, Women's March Youth Empower, the Sunrise Movement, and Greenpeace.

Isra Hirsi, the 16-year-old daughter of Rep. Ilhan Omar, Minnesota Democrat, is scheduled to speak at the rally in Washington, D.C., as one of the three U.S. co-leaders. The congresswoman also plans to attend, according to Grist.

The group is also demanding the creation of a committee—with subpoena power—to "oversee implementation of the Green New Deal," and the declaration of a National Emergency on Climate Change.