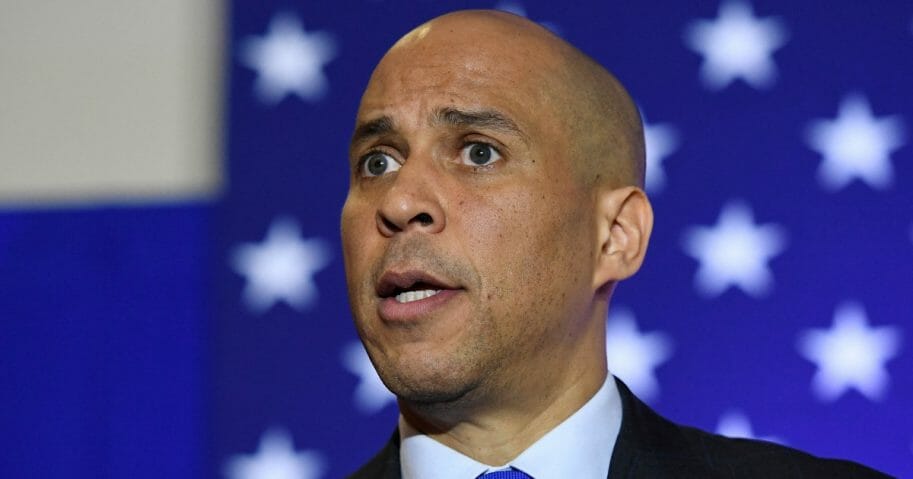 Tossing red meat to his followers. Booker apparently feels no need to explain what bigotries he's talking about.
Via Western Journal:
Democratic presidential candidate Cory Booker bemoaned the shortcomings of America's Founding Fathers in an interview with National Public Radio.

"The founders were imperfect geniuses. They wrote a lot of our bigotries into (the Constitution)," Booker said.

The New Jersey senator did not elaborate about those "bigotries" in the NPR interview, which was published Thursday.

However, he made it clear that he sees his presidential campaign as modeled along the lines of those who have fought "bigotries."

"If you think about how we have overcome those things, it's always been by creating, first, calls to consciousness, speaking truth about the injustices, and then bringing together those uncommon coalitions," Booker said.

His comment about the Constitution created a heated debate on social media.
Corey Booker we aren't changing the Constitution. Do you know the Constitution is the law of the land? Your radical statement of bigotries in the Constitution are slanderous. Looks like all 2020 radical socialist dems will say or do anything that puts them in the spotlight.

— Bonnie Skjonsberg (@LeRoyMyLove) March 11, 2019