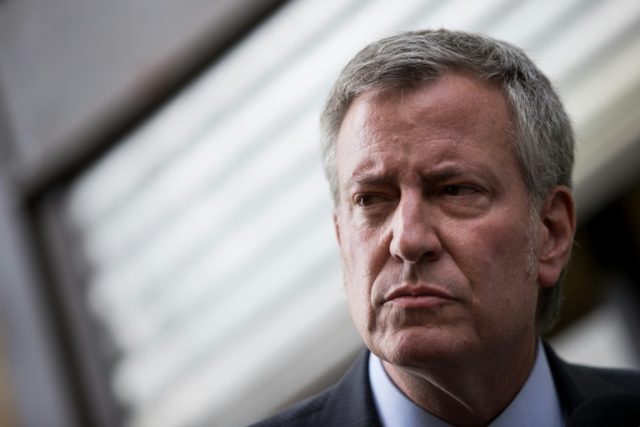 The proven result of socialism and unbridled government spending. Meanwhile people can't figure out what Mayor de Blasio's wife has done with $850 million.
Via Breitbart
Financial experts predict that there are already signs the city is headed for financial disaster, as many individuals and businesses are leaving the city for lower tax areas and city government spending is at an all-time high.

The last time the city came close to filing for bankruptcy was in 1975 when former President Gerald Ford refused to give the city a bailout package to settle its debt.

"The city is running a deficit and could be in a real difficult spot if we had a recession, or a further flight of individuals because of tax reform," economist Milton Ezrati told the New York Post. "New York is already in a difficult financial spot, but it would be in an impossible situation if we had any kind of setback."

The city's budget deficit has reached an all-time high over the past year. New York City's long-term liabilities— including pensions, bonded debt, and retirement benefits for city government employees— reached a record-high $257.3 billion, according to an October 2018 Citizens Budget Commission report.