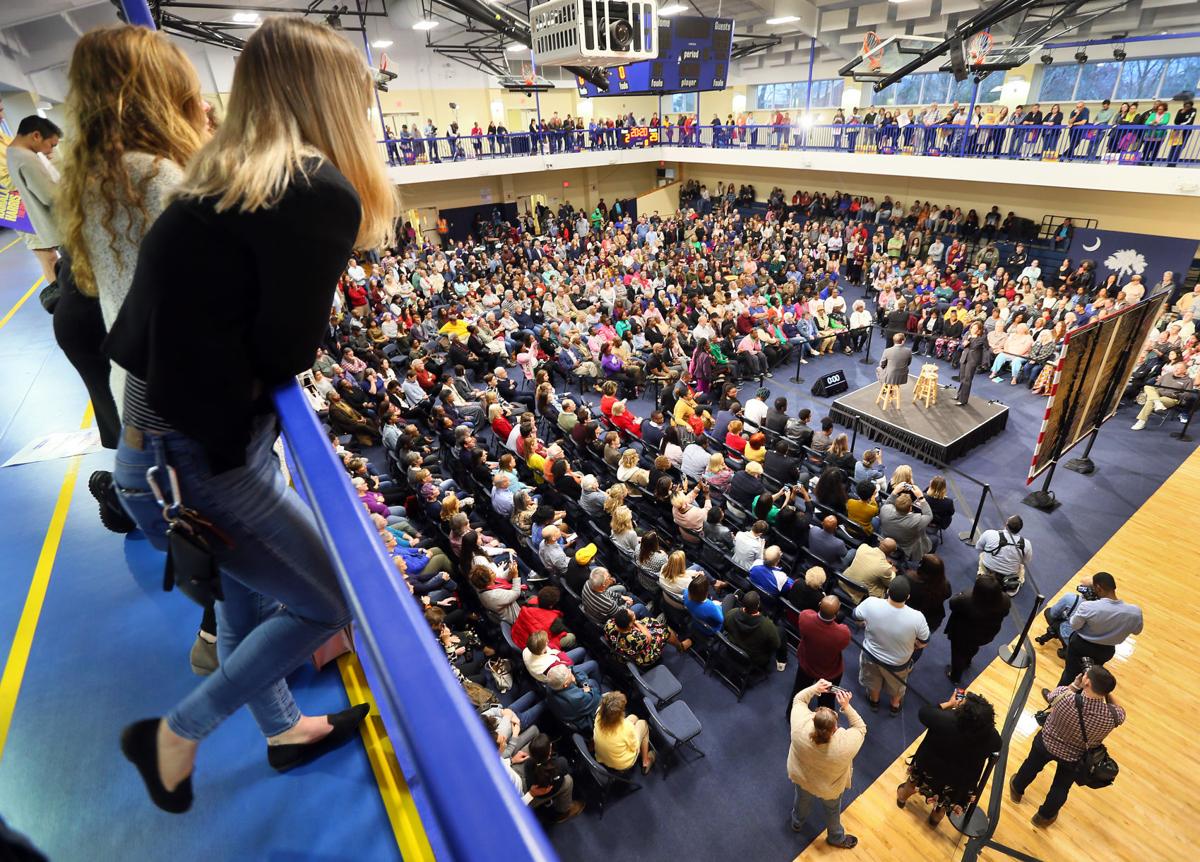 Hillary 2.0
Via Charleston Post and Courier:
Kamala Harris made three commitments to Charleston voters Friday as she began her two-day swing through the early presidential primary state of South Carolina.

She said she would stay relevant, declared she would win in 2020 and promised she would be back soon.

In her first visit to Charleston since becoming a Democratic presidential candidate, the California senator spent the day engaging in old-fashioned politics and made local appeals on any issue she could.

At a town hall event in North Charleston, she opened by talking about the cornbread with butter and honey she ate at Rodney Scott's BBQ.

"I plan on spending a lot of time here and coming back. So this is hopefully the first of many visits," she told more than 1,000 people who attended the event at Royal Missionary Baptist Church, which started an hour late because the church ran out of parking.

She promised, though, that her visit was as much about listening as it was about introducing herself.

In the morning, she met with Charleston NAACP leaders. By noon, she was paying her respects outside Charleston's Emanuel AME Church, the site of the 2015 mass shooting where a white supremacist gunned down nine black parishioners who were attending Bible study.

Though she was unable to meet with the church's lead pastor the Rev. Eric Manning, who was out of town, Harris did place a bouquet of flowers of mostly white lilies in front of the church.

She then went to lunch and later spoke with Charleston Mayor John Tecklenburg for about 30 minutes. City spokesman Jack O'Toole said the two spoke mostly about flooding and drainage issues in the city, and the mayor's commitment to getting federal resources to address and help on those fronts.

"It's a conversation," Harris said as she took questions from audience members during the town hall.

To those in the crowd, it wasn't a conversation. It was an introduction.

"Personally, I don't understand the timing of the visit but I'm here to listen and learn," said Pastor Thomas Dixon, a well-known North Charleston activist. "But maybe we need more of this, more outside of the box thinking."[…]

Earlier in the day, while Harris took questions from a scrum of reporters outside the barbecue restaurant, 62-year-old Marvin Martin was doing his weekly grocery shopping across the street at the Food Lion.

After Harris climbed into a minivan bound for her next Charleston stop, Martin waited for a ride outside the grocery store. Asked if he had seen the presidential candidate across the street, Martin shook his head.

"I've never even heard of her," he said.