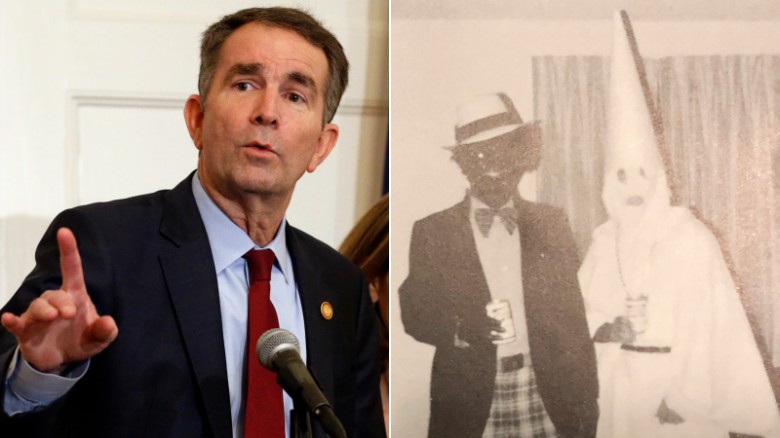 Deflection.
Embattled Virginia Gov. Ralph Northam says that he wants to take down Confederate statues and monuments in the state.

"I will take a harder line," Northam told the Washington Post amid a scandal stemming from a racist photograph on his medical school yearbook page. "If there are statues, if there monuments out there that provoke this type of hatred and bigotry, they need to be in museums."

Northam is facing calls to resign after a his page from the 1984 yearbook that includes an image of an individual in blackface and another in a Ku Klux Klan robe and hood surfaced. Northam, who initially apologized for the photo, later claimed he is neither of the individuals in it but appeared in blackface as Michael Jackson for a dance competition that same year.

In his first sit-down interview since the photo came to light, Northam insisted that he would commit the rest of his three years as governor to the fight for racial equality.