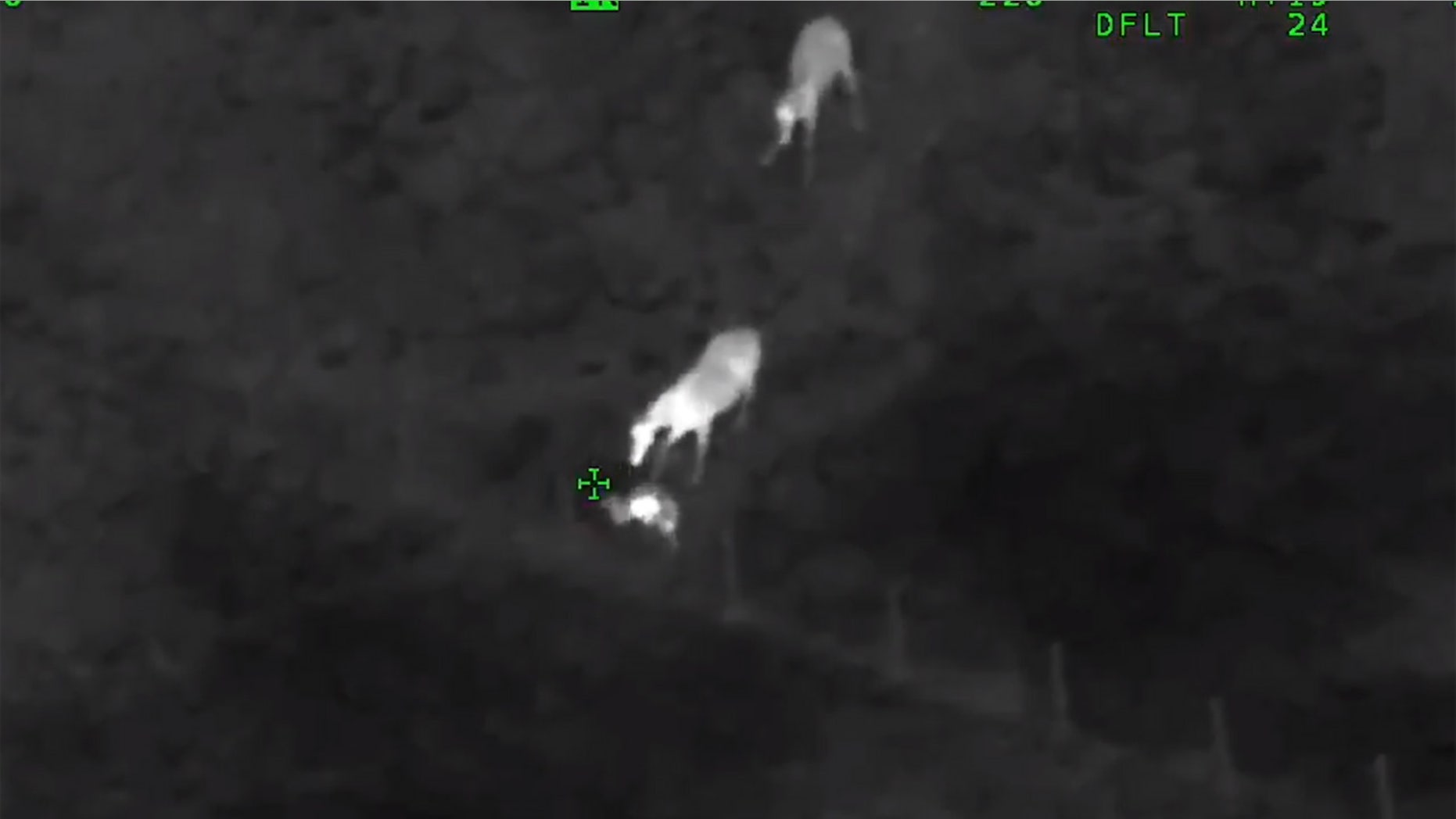 Via Fox News:
Crime dog, meet the crime horses.

A group of horses in Florida helped to take a bite out of crime last week after chasing a fugitive who set foot in their pasture.

The Volusia County Sheriff's Office said that Dominic Maultsby, 29, was sought by police on Wednesday after officers on patrol noticed him driving a vehicle with a tag light out that had left the license plate illegible.

When deputies tried to pull Maultsby over in Deland, he made a U-turn and drove away at a high rate of speed, evading cops until officers eventually used a spike strip to disable his car, WKMG reported.

After abandoning the vehicle, Maultsby took off on foot and eventually made his way into a horse field.

That was a mistake.

In a video from a helicopter released by the sheriff's office, a man identified as Maultsby can be seen being chased by the three horses and then trying to climb a fence before falling down.