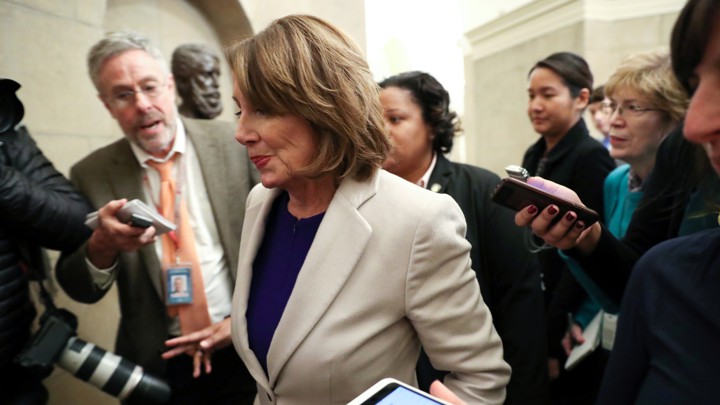 Hold the congress critters accountable.
Via BPR:
Hours after House Speaker Nancy Pelosi was spotted Friday evening at the Ronald Reagan Washington National Airport in Washington, D.C., hightailing it out-of-town, one Republican congresswoman announced that she's introduced a bill to prevent similar escapes from occurring in the future.

"I do have a bill … it is no budget, no recess, and it would force members of Congress to stay in Washington, D.C., until we have a budget done and until we have those appropriations bills done," Sen. Joni Ernst said Saturday morning on Fox News' "Fox & Friends."

"And if that weren't so [if Congress failed to get the budget done], there would be quorum calls requiring our members to be on the floor twice a day til we work through the impasse."

Ernst made these remarks amid the ongoing government shutdown. Hundreds of thousands of federal workers remained furloughed because of a stubborn refusal by intransigent Democrats to negotiate with President Donald Trump over the construction of a wall along the southern U.S. border.

Later Saturday afternoon the president, in fact, delivered a speech in which he offered Democrats a generous compromise in which they'd receive three years of protection for DACA and TPS recipients in addition to $800 in funding for humanitarian assistance, all in exchange for $5.7 billion for the wall.
HT: LaMan