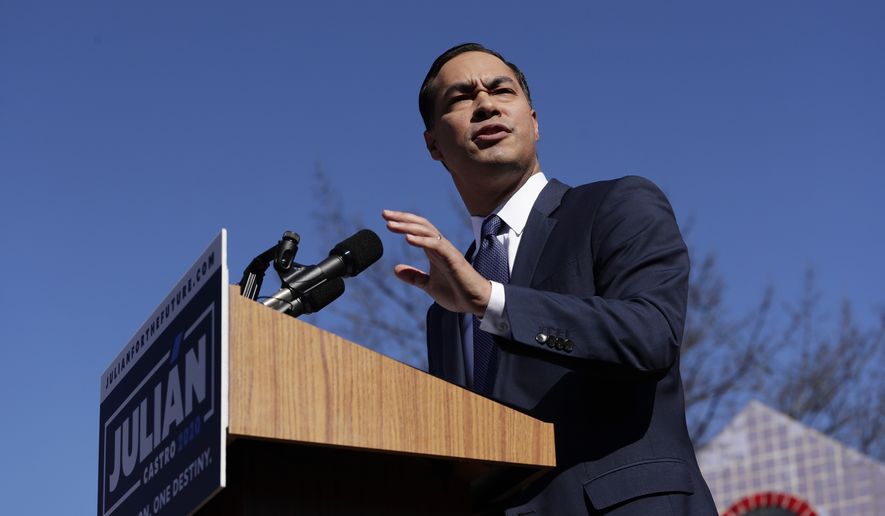 Another no balls, no walls candidate.
Former San Antonio Mayor Julian Castro announced Saturday his candidacy for the 2020 Democratic presidential nomination, positioning himself as a foil to President Trump on immigration and border security.

Mr. Castro, 44, who also served as Secretary of Housing and Urban Development under President Barack Obama, said he would "make sure the promise of America is available to everyone in this 21st century."

"There is no way in hell that caging babies is a smart or a right or good way to do it," Mr. Castro told a crowd in San Antonio. "We say 'no' to building a wall and say 'yes' to building community. We say 'no' to scapegoating immigrants and 'yes' to Dreamers."

Viewed as a rising star in the Democratic Party, Mr. Castro joins two other announced candidates, Rep. Tulsi Gabbard of Hawaii, who entered the fray on Friday, and Rep. John Delaney of Maryland.