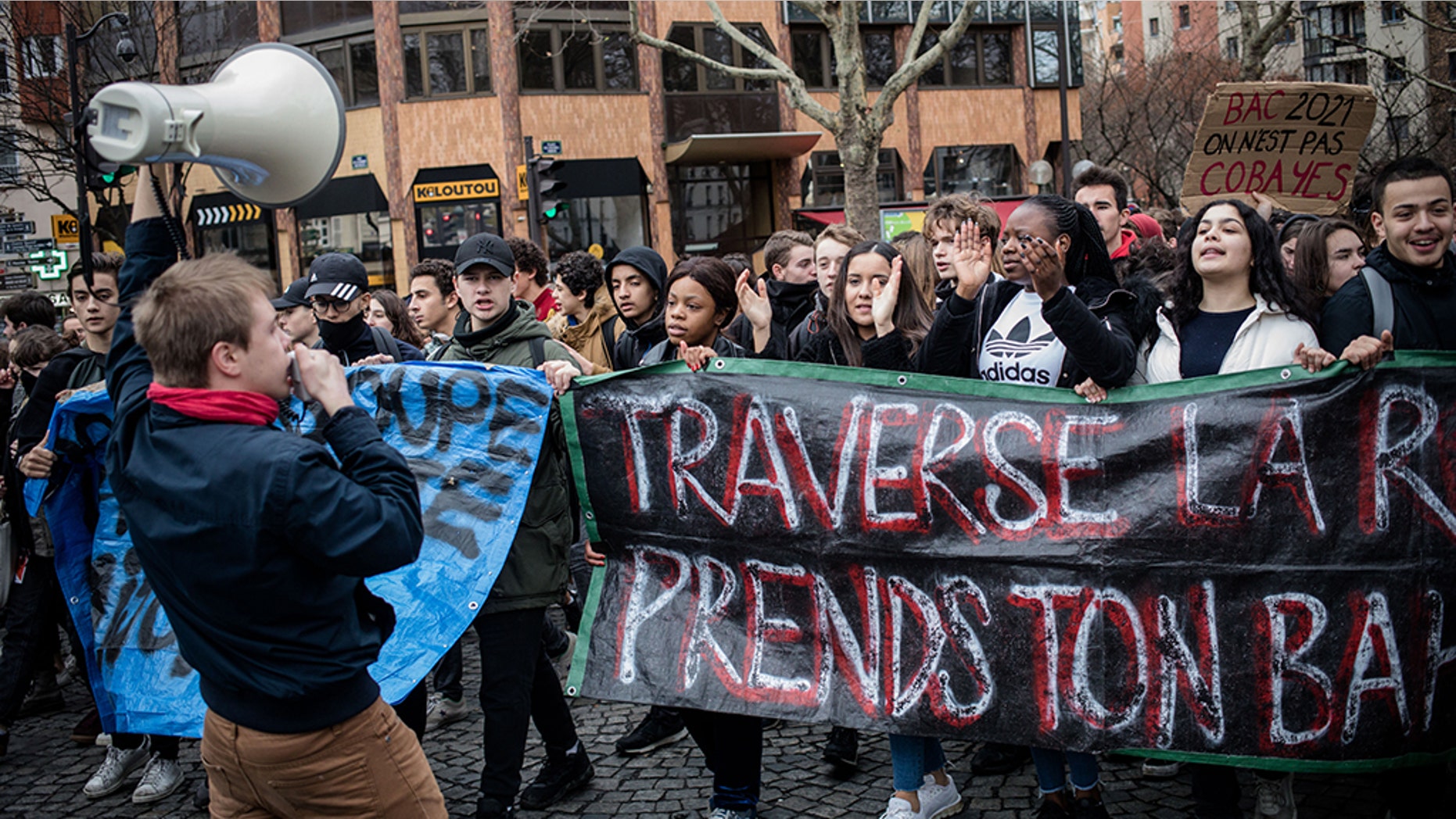 Heady move by Macron.
Via Fox News:
As France braces for another round of violent protests this weekend in Paris and the rest of the country, embattled French President Emmanuel Macron is a missing man as his government tries to curb the chaos caused in part by his unpopular plan to hike gas taxes.

Paris was on lockdown early Saturday as thousands of security officers were deployed for potential clashes against yellow-jacketed protesters, Agence France-Presse reported. Shops and tourist destinations, including the Eiffel Tower, were to be closed and soccer matches were canceled.

Meanwhile, the U.S. Embassy requested that Americans in the French capital "keep a low profile and avoid crowds," the report said.

Macron swept into power in 2017, having emerged out of obscurity less than a year earlier. Espousing his own brand of centrism, he has presented himself on the world stage as a spokesman for multilateralism and internationalism against a nationalist wave moving through Europe.

While he has regularly been seen on world stages, including the United Nations and the U.S. Congress, he has been conspicuous by his absence this week, choosing to keep away from the limelight as his government attempts to deal with the issues being protested by the "yellow jacket" protesters who have protested and even rioted in cities over France in recent weeks.

Macron had initially stood firm on the hikes, saying they were necessary to combat climate change and France's reliance on oil. But on Wednesday, Prime Minister Edouard Philippe announced that the government was scrapping the tax hike altogether. A government spokesman also suggested on French radio that a wealth tax that Macron ended last year could be re-introduced.