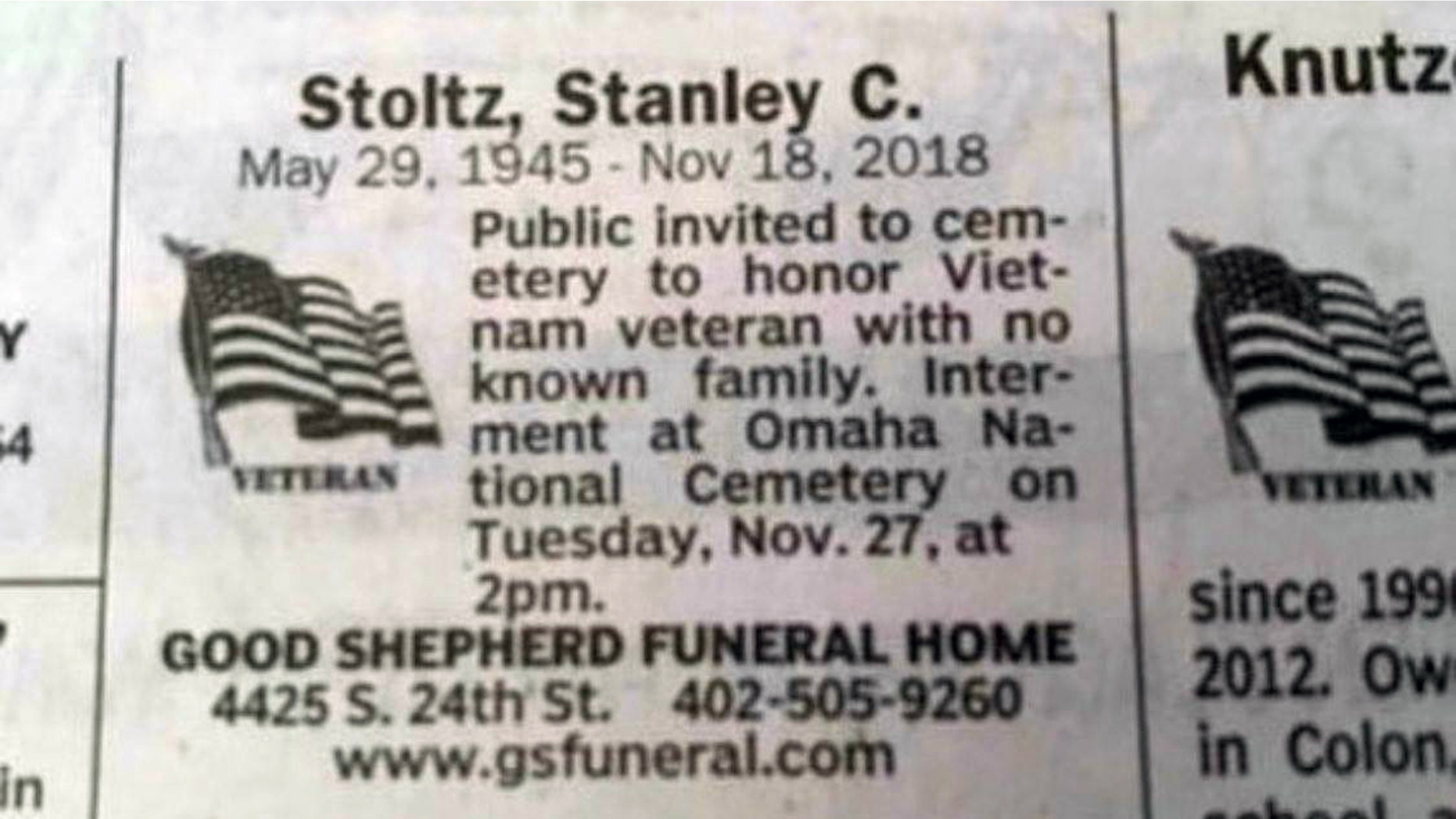 Via Fox News:
A Vietnam War veteran who passed away last week with no known living relatives was laid to rest Tuesday at a Nebraska cemetery — with as many as 2,000 supporters attending — after his funeral notice went viral.

Stanley Stoltz, of Bennington, Neb., died Nov. 18 at the age of 73. The Omaha World-Herald newspaper ran a 23-word notice inviting the public to his funeral.

"Public invited to cemetery to honor Vietnam veteran with no known family," it read. "Interment at Omaha National Cemetery on Tuesday, Nov. 27 at 2 pm." The notice quickly spread around social media and was picked up by news networks.

On Tuesday, cemetery officials estimated that between 1,500 and 2,000 people turned out for Stoltz's burial. WOWT-TV reported that the burial service started late so that stragglers would not miss anything.