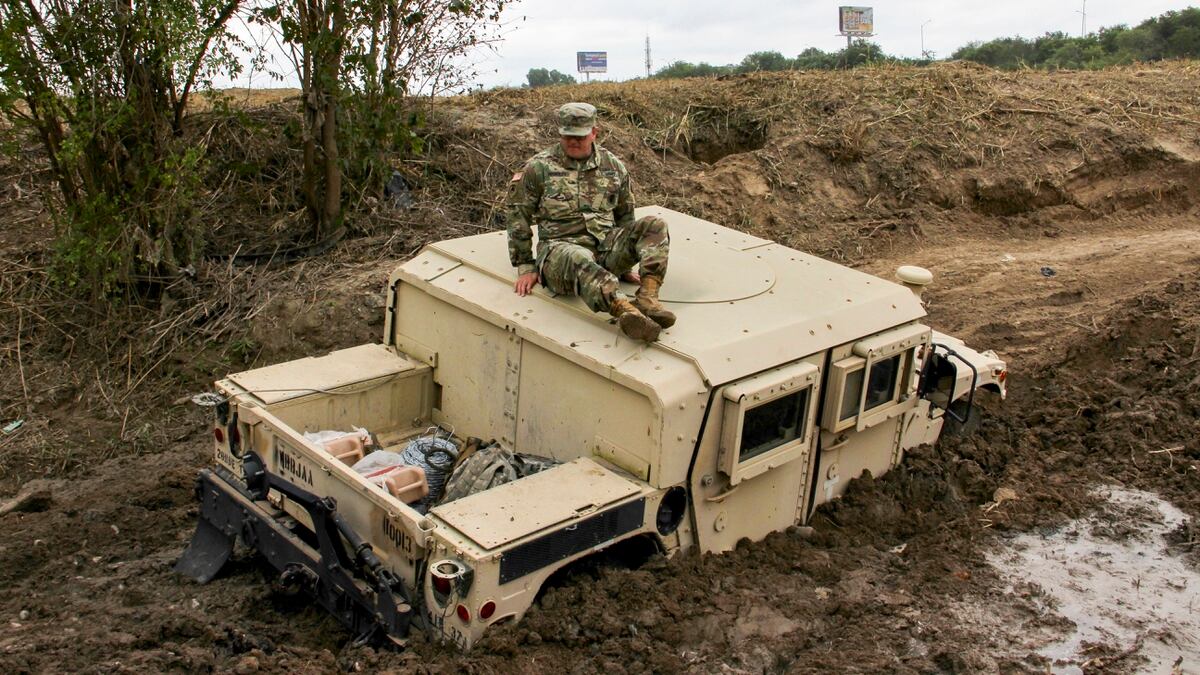 Two fakes and a wannabe.
Via Defense News:
Democrats are poised to gain new oversight powers when they take control of the House in January, but a trio of notable party members are already grilling the Trump administration over its deployment of troops to the U.S.-Mexico border.

In a letter to Secretary of Defense Jim Mattis made public Tuesday, Sen. Elizabeth Warren, D-Mass., Rep. Jackie Speier, D-Calif., and Rep. Beto O'Rourke, D-Texas, asked more than 30 pointed questions about the planning behind the deployment, the cost of the operation, its timeline, and the rules of engagement for the operation — as well as whether the deployments will hurt military readiness overall.

The three are notable, given their prominence and roles on the defense committees. Warren serves on the Senate Armed Services Personnel Subcommittee and is seen as a potential 2020 contender; Speier is ranking member of the House Armed Services Military Personnel Subcommittee, and likely to take over that committee in the new Congress.

And while O'Rourke is a House Armed Services Committee Member who will be leaving Congress come January, his run for Senate has propelled him to a national stage, where he may wield influence ahead of 2020.

The Warren-led letter referenced a New York Times report that Pentagon officials privately view the deployment as a burden on morale and a waste of resources. Trump signed an order Oct. 26 for troops to provide civil authorities with an array of assistance, to include fixed and rotary wing aviation support; the building of temporary barriers, barricades, and fencing; medical team support, and temporary housing.

"We are distressed by this report, and increasingly concerned about the lack of planning for and continued lack of clarity surrounding this operation, the lack of a clear mission for the deployed troops, the cost of this operation, and the appearance that the President is using the military for partisan political purposes," the lawmakers wrote.

"This is a disturbing report, and raises a number of questions as to whether or not the deployment of U.S. troops to the border by President Trump was a wise, effectively planned, and appropriate use of DOD resources," the lawmakers wrote.

The lawmakers expressed concern with the unprecedented timing of the deployment, a week before a national election. They also noted that this was the largest deployment of active duty service members on such short notice since the earthquake in Haiti in 2010, and that active duty troops have not been sent to the border in over three decades.