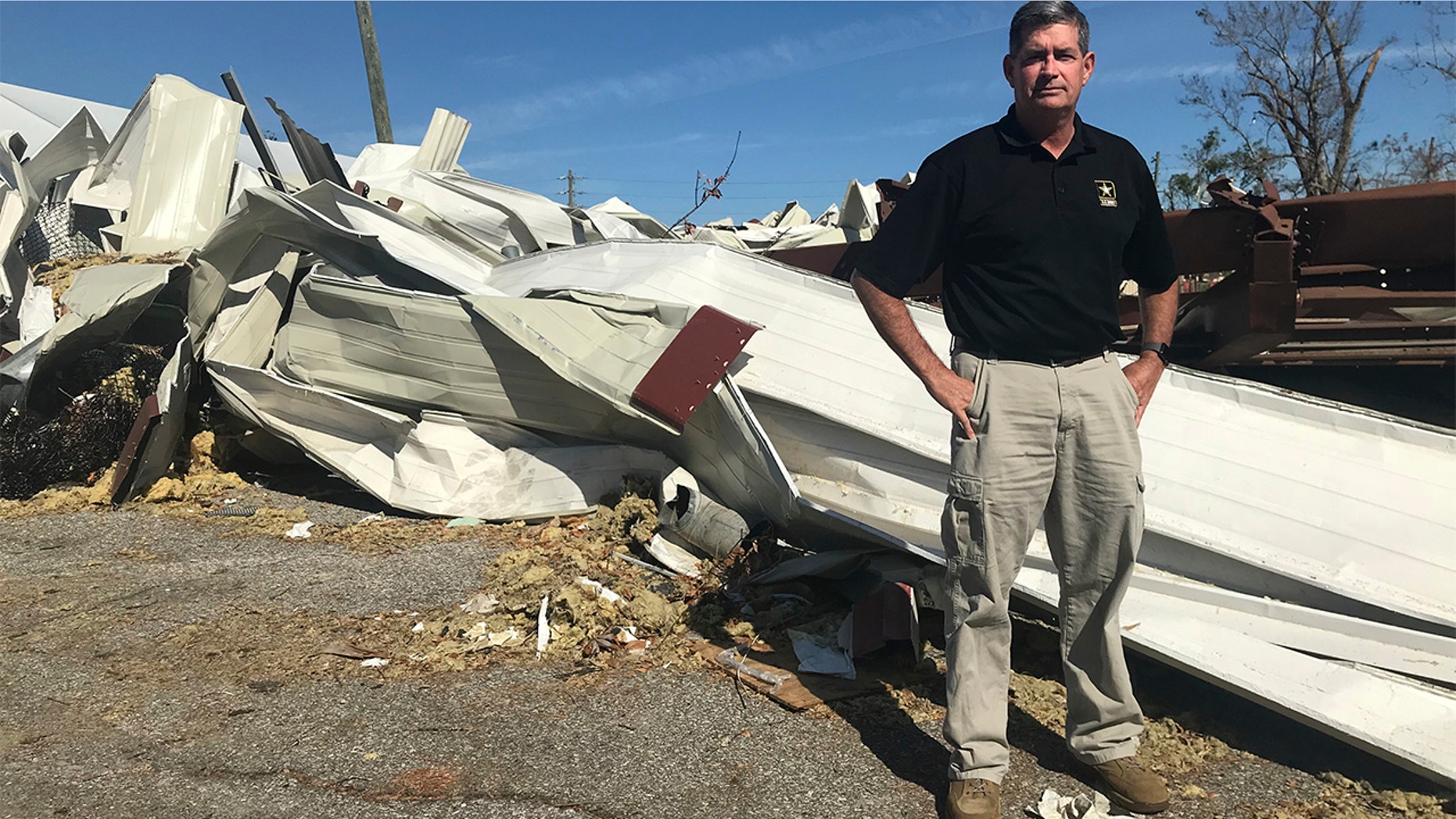 Via Fox News:
Maj. Gen. Mark McQueen had no sooner retired from the Army — after serving in Iraq and Afghanistan — and started his job as city manager in Florida's Panama City when it was slammed by a category 4 hurricane.

Hurricane Michael became the most devastating storm to hit Florida in decades. Almost all of Panama City's water, sewer, electric and cell services were wiped out.

Despite McQueen having no municipal experience and having been on the job only two weeks, city leaders said the two-star general is exactly the man they need for the long recovery ahead.

I believe the Lord sent him," Panama City Commissioner Billy Rader said. "God knew this was going to happen before we did."

McQueen, 58, was a rare choice when commissioners picked him out of a candidate pool of 80 people, and not just because his experience was from the military.

When McQueen accepted the job six months ago, he asked the commission for a grace period to wrap up his military service and end his a civilian job as a church's business administrator. There was another pressing matter, too.

"There was a gentleman who needed a kidney," he said casually.

That's right. In the last four months, McQueen has retired from the military, started a new job, helped coordinate one of the largest hurricane responses since Katrina, and donated a kidney — to a stranger.

In August, he donated his left kidney to a man at his church, and took a few weeks to recover. The man who received the kidney is doing well.

When McQueen accepted the job last spring, he talked about his need to be a servant for his community, not being mediocre and quitting, but leaving a mark at doing great things.

"What am I going to do for the second half of the game, the game of my life to contribute, to give back, to secure victory, to get the win?" he told the Panama City News Herald. "I want to commit myself to that life of continuing to be a service leader, to being one who is giving back to the community. I am standing before you today not only because of the great opportunities I have had in my civilian career but also my military, and I was able to have that military career right here in Panama City and become a senior leader in the United States Army because of the investment this community made in me. It's my time to give back to this community."

McQueen came to Panama City in 1988 for a job at a community college. He met his wife there, and they raised their two children in Panama City. Over the years, he rose in the ranks of the military, from officer to Special Operations Command, to his final assignment as commanding general of the 108th Training Command headquartered in Charlotte, North Carolina. There, he commanded some 7,000 soldiers. One of their tasks was to repair Baghdad's infrastructure.