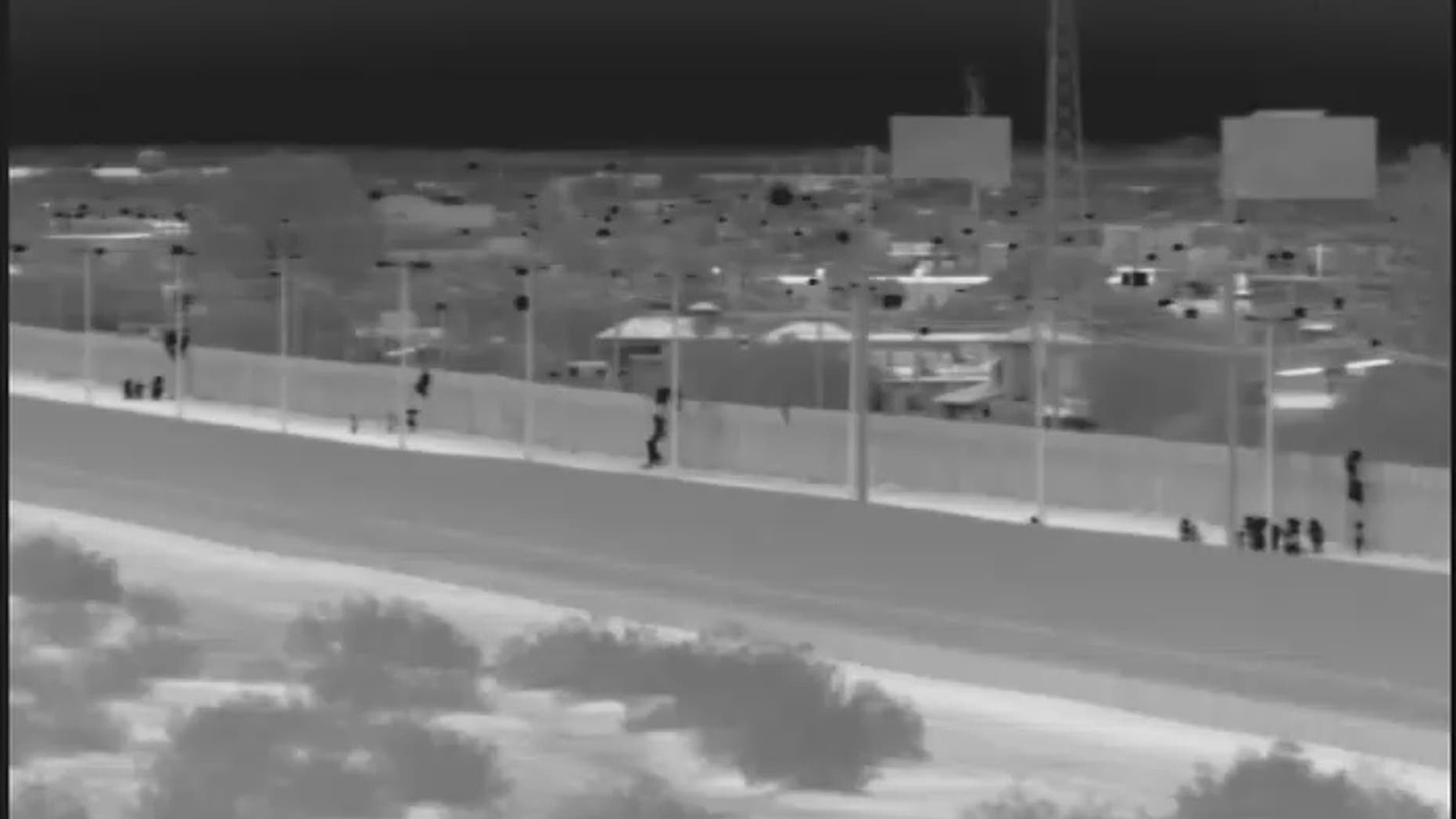 The know they will get three hots and a cot or released.
Via Fox News:
Large groups of Central American migrants continue to surrender to Border Patrol agents in Arizona with the arrival of one recent group numbering 108 captured in dramatic video images, authorities said Friday.

The agency said camera operators monitoring movement Thursday afternoon along the U.S.-Mexico border in the Yuma area captured images of a large number of people being dropped over the border wall east of the San Luis Port of Entry.

It said the smugglers never crossed the border while they helped migrants over the wall in four places. The group was comprised of 100 Guatemalans and eight Hondurans. They included 52 children, nine of them 5 years and younger.

The mass crossing occurred while another drama was being played out much farther south as a caravan of several thousand Central American migrants traveled northbound, prompting President Donald Trump to warn Mexico to stop them from reaching the U.S. border.

Arizona Border Patrol agents for weeks have been overwhelmed by the arrival of large numbers of Central American migrants traveling in families.

U.S. Immigration and Customs Enforcement in Arizona earlier this month began releasing hundreds of people to await court dates, saying it didn't have the capacity to hold an "incredibly high volume" of migrant families showing up at the border.

"Coordinated smuggling of large numbers of Central Americans is taking place daily here," Yuma Sector Chief Patrol Agent Anthony Porvaznik said in a written statement.