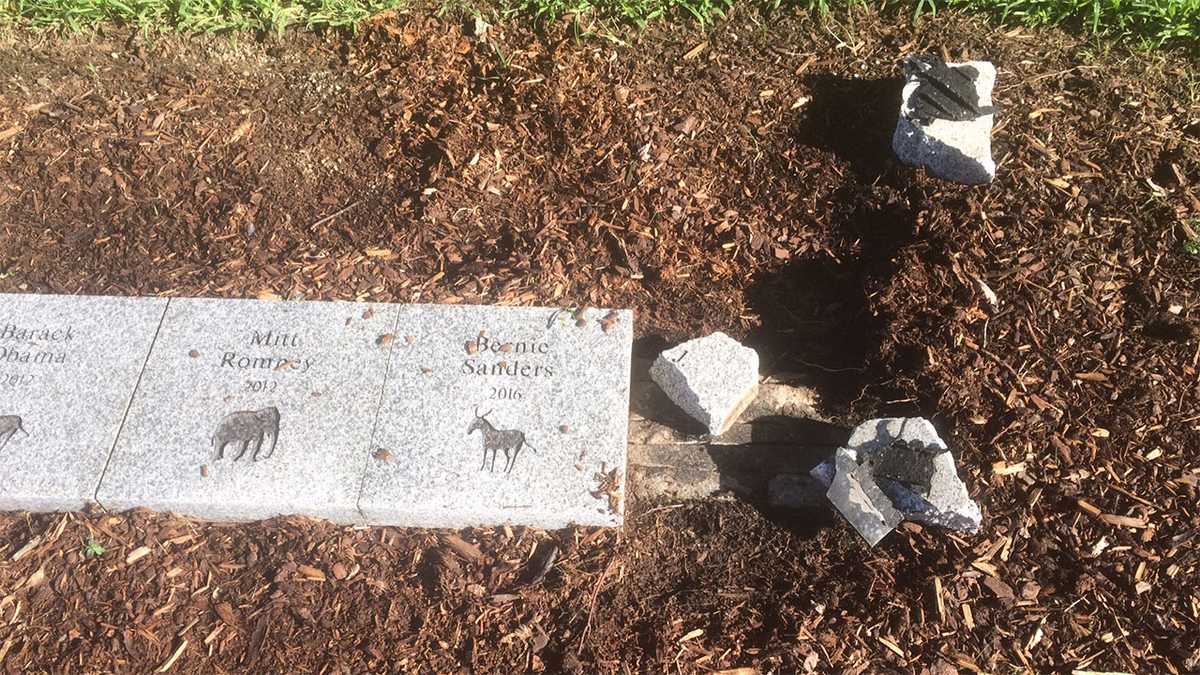 Progressives at it again.
Via WMUR:
On Friday morning, a vandal smashed a granite block commemorating President Donald Trump's New Hampshire primary victory, police said.

Police said the block, which is about 12 inches long and 12 inches wide, was destroyed between 4:30 a.m. and 6:30 a.m.

The stone was one of a number of blocks honoring previous New Hampshire primary winners. The row of blocks sits along a sidewalk on Park Street in front of the New Hampshire State Library.

Trump's block was the final one in the row. It had been sitting next to a block honoring the 2016 Democratic presidential primary win for Bernie Sanders. Sanders' block was not damaged.